Past Events
Saturday, September 13, 2008
Oral History Multi-Media Presentation & Conversation
with Erica Bridgeman, Jerri Lange & Horace Alexander
of the African American Living Histories Project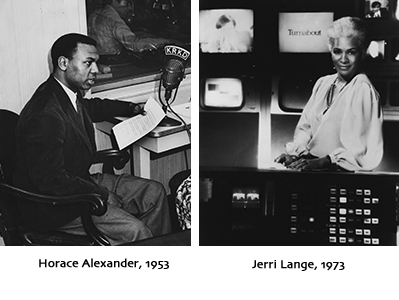 The African American Living Histories Project is an oral history and multimedia presentation that focuses on the life stories of two Bay Area elders, Jerri Lange and Horace Alexander, whose legacies are part of local media and California progressive political history.
Coming of age during the Great Depression in Texas, Horace Alexander has had a long history in the struggle for civil and human rights. In his 20ís, Alexander ran for Congress in 1956 on the Independent Progressive Party ticket. In the late 50ís at the height of Cold War hysteria, he was called before the House Un-American Activities Committee (HUAC), which he repeatedly denounced, saying that as an African American peace advocate and World War II veteran, the committee had no right to suggest that he was anti-American. At 84 years old, Alexander practices mediation with various Bay Area institutions.
Jerri Lange has had a wealth of experience in the fields of broadcasting, as a newspaper correspondent, magazine editor and public relations consultant. Between 1969 and 1979, she was host of a number of television programs on San Francisco Bay Area stations, which focused on community issues. Celebrating and valuing diversity, a common thread throughout Langeís life, her colorful career yielded numerous awards in the field of broadcasting and academic appointments at San Francisco State University and Stanford University in the discipline of Communications.
Tuesday, August 26, 2008
Screening of "Holding Ground: the rebirth of Dudley Street"
followed by a discussion with the filmmakers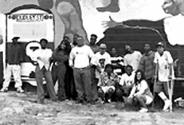 NoneSuch Space presents a benefit screening of Holding Ground, an award-winning documentary film by Mark Lipman and Leah Mahan. The film chronicles the inspiring history of a community coming together to reclaim their neighborhood, creating their own vision for change and fighting to make that vision a reality.
Holding Ground is at once a cautionary tale of urban policies gone wrong and a message of hope for all American cities. In 1985, African-American, Latino, Cape Verdean, and European-American residents in Roxbury, MA united to revitalize their community. The Dudley Street Neighborhood Initiative went on to gain national recognition as residents fought to close down illegal dumps, gain unprecedented control of land from City Hall and create a comprehensive plan to rebuild the fabric of their community. Through the voices of committed residents, activists and city officials, this moving documentary shows how a Boston neighborhood was able to create and carry out its own agenda for change.
The one hour screening will be followed by a discussion with the filmmakers, Mark Lipman and Leah Mahan. NoneSuch Space requests a $5-10 donation to benefit our nonprofit programs. For more information, visit the
Holding Ground website
---
Saturday, August 23, 2008
Michael Parenti on Capitalism's Apocalypse:
Why the Plutocrats Cannot Save Anyone, Not Even Themselves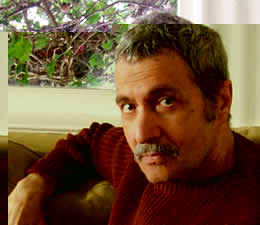 NoneSuch Space invites you to join us for a talk and toast by political activist and author Michael Parenti, in conjunction with the closing of Maria Gilardin's exhibit, "Toasting the End of Capitalism."

Michael Parenti is an internationally known award-winning author and lecturer. He is one of the nationís leading progressive political analysts. His highly informative and entertaining books and talks have reached a wide range of audiences in North America and abroad.

"The goal of a good society is to structure social relations and institutions so that cooperative and generous impulses are rewarded, while antisocial ones are discouraged. The problem with capitalism is that it best rewards the worst part of us: ruthless, competitive, conniving, opportunistic, acquisitive drives, giving little reward and often much punishment -- or at least much handicap -- to honesty, compassion, fair play, many forms of hard work, love of justice, and a concern for those in need." -Michael Parenti
---
Tuesday, June 26, 2008
Screening of the documentary Special Circumstances
a film by Marianne Teleki & Héctor Salgado
followed by a discussion with the filmmakers
Former political prisoner, Héctor Salgado, returns to Chile 30 years later searching for answers and justice. Camera in hand, he confronts the Navy Officers responsible for his incarceration and the execution of his friends.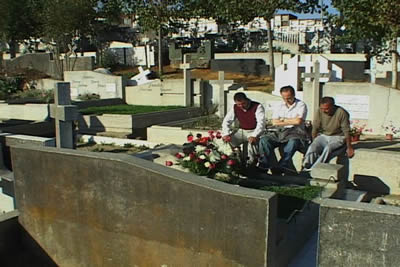 www.specialcircumstancesthemovie.com
---
Saturday, February 23rd, 2008
Workshop with Maia Apolonia: Mandalas for Healing and Relaxation
Your heart is like a rose, a living mandala. As it opens, a natural process of healing occurs. Your mind and emotions relax, and the beauty of your spirit spontaneously expresses itself. Explore the magic and mystery of your heart unfolding in a special day of exploration with Dr. Maia Apolonia. The day will include guided mandala exploration, music, contemplative dialogue and silent sitting. Your are warmly invited to join us for this time of healing, opening and discovery. * Release self judgment * Become relaxed and centered * Let go of mental and emotional struggle * Effortlessly move beyond creative blocks * Realize your capacity to create beauty
To register, contact Ann Skinner-Jones at 650-224-3108 or by email at annskinnerjones@yahoo.com. The cost is $80 and includes quality drawing materials and a special gift from Maia. Limited scholarships are available. Bring a bag lunch. Please arrive by 10:15.
Dr. Maia Apolonia has been drawing mandalas, facilitating creative processes, and practicing nondual meditation since the early 1990s. BA in Art Education, and an MA and PhD in Transpersonal Psychology. Maia's handrawn mandalas are on display at NoneSuch Space through March 1st. Gallery hours are Wed-Sat 1-6pm.
---
Thursday, October 18, 2007
Sourcewatch: Online Investigative Muckraking with John Stauber
Investigative writer and political activist John Stauber and other Center for Media and Democracy staff will present their project SourceWatch, and will answer questions at Paragon Media in Oakland. John Stauber is founder and director of the nonpartisan Center for Media and Democracy, which investigates and exposes public relations spin and propaganda, and promotes media literacy and citizen journalism. Stauber has co-authored five books, including The Best War Ever. Signed copies of the book The Best War Ever: Lies, Damned Lies and the Mess in Iraq will be available. Paragon Media is pleased to welcome John Stauber, Judith Siers-Poisson and Conor Kenny of the Center for Media and Democracy. Get informed and learn to use SourceWatch, a wiki-based encyclopedia of the people, organizations and issues shaping U.S. public agenda. This web site reveals how PR firms, think tanks, and industry-funded organizations influence public opinion and policy on behalf of corporations, governments and special interests.